European Computer Manufacturer
Inforlandia is a European manufacturer of computers with factories and assembly lines located in Aveiro, Portugal.
The production facilities and processes have been audited by SGS over the years and have obtained ISO9001 certifications since 2003 and ISO14001 since 2012, being part of the very restricted group of national computer manufacturers to obtain these levels of certification.
The main warehouses are also located in Aveiro, with the company's headquarters located in Lisbon. The commercial teams are divided between the Lisbon and Aveiro offices.
Inforlandia also has affiliated offices based in Brazil, Angola and Mozambique.
Inforlandia has its main factory and assembly lines, located in Aveiro, Portugal.
These facilities have been audited by SGS and are certified both ISO9001 and ISO14001, currently one of a handful in Portugal. Also in this city, the company has its main warehouse. The headquarters are located in Lisbon. Sales offices are located in Lisbon and Aveiro. Affiliate offices are based in Brazil, Angola and Mozambique.
Company develops production and assembly activities cover currently 4 product segments:
Mobile devices, ranging from Smartphone's, tablets, feature phones to vertical market mobile devices (senior; rugged; sports; wearable), with WiFi and 4G/LTE wireless modules (oversight/certified by ANACOM; ANATEL; INACOM)
Notebook computers, designed with parts/QC selection in-house, are assembled under rigorous QC in our mass assembly lines. Result of partnerships with leading BB ODMs (Clevo; Shuttle; Dell; ASUS, etc.), and main IT parts ecosystem (Microsoft, Intel, AMD, Sony, AOC/Philips, etc).
Desktop computers, offering a vast portfolio of solutions: Desktops, All-in-One, Embedded/Signage, Mini/Nano-PC, Media Center, using the mass assembly lines.
Server computers, ranging from School Server Appliances, rack mount multi-CPU, workstations, NAS, usually hand tailor made in the discrete assembly lines.
Server computers, ranging from School Server Appliances, multi-CPU to rackmount, workstations, NAS, generally hand made on discrete assembly lines.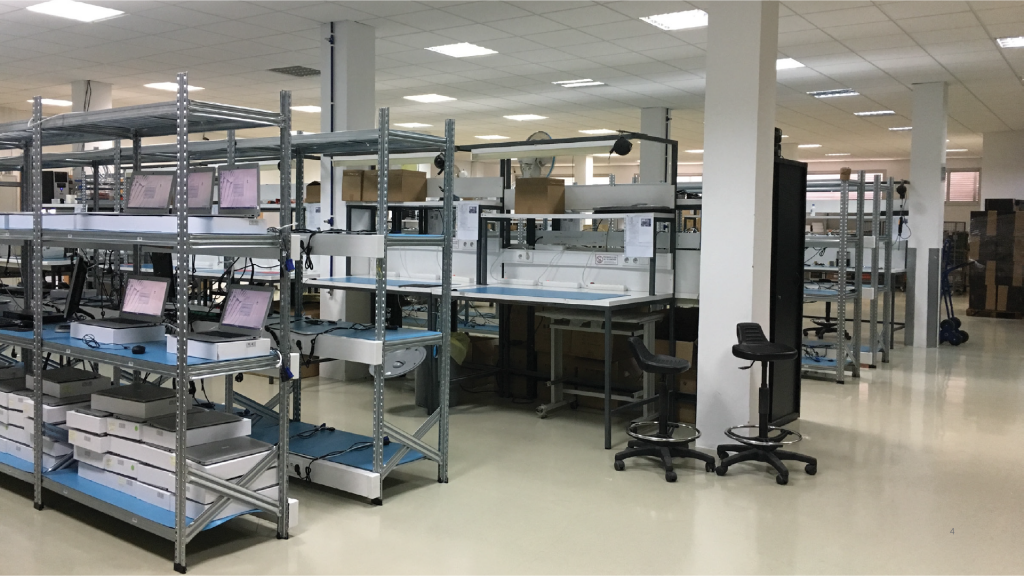 Our production lines in Aveiro, Portugal use a staged SKD process to allow fast, variable scale and cost efficient runs. Bulky, heavy and low tech parts, in neutral finish are shipped by sea. High tech parts (CPUs, PCBAs, memory…) are delivered J.i.T. and assembly, localization, branding and packaging are all done on-demand. Tens of OEM brands are made in our production lines each year, under ISO9001 quality control and ISO14001, both in small and large runs.
Shipping from Portugal to Europe or any Atlantic country is much faster and cost efficient than from Asia. We serve daily clients in Europe by route, with continuous deliveries that avoid the need for larger, longer taking and riskier orders from Asia. ICT product delivery speed is critical for success.
For government tenders and large horizontal deployment projects

Our VAR partners can count on competitive positioned corporate desktop computers, notebooks, tablets and servers with ISO9001, ISO14001, EnergyStar 7.0, TCO, EPEAT gold, RoHS, CE, Microsoft WHQL Hardware Certification, as well as local regulatory certification, that are mandatory in many tenders and is a unique value alternative the traditional large MNC offerings. Examples of partners winning large government tenders with our partnership include Portugal, Spain, Cape Vert, Mozambique and Tunisia.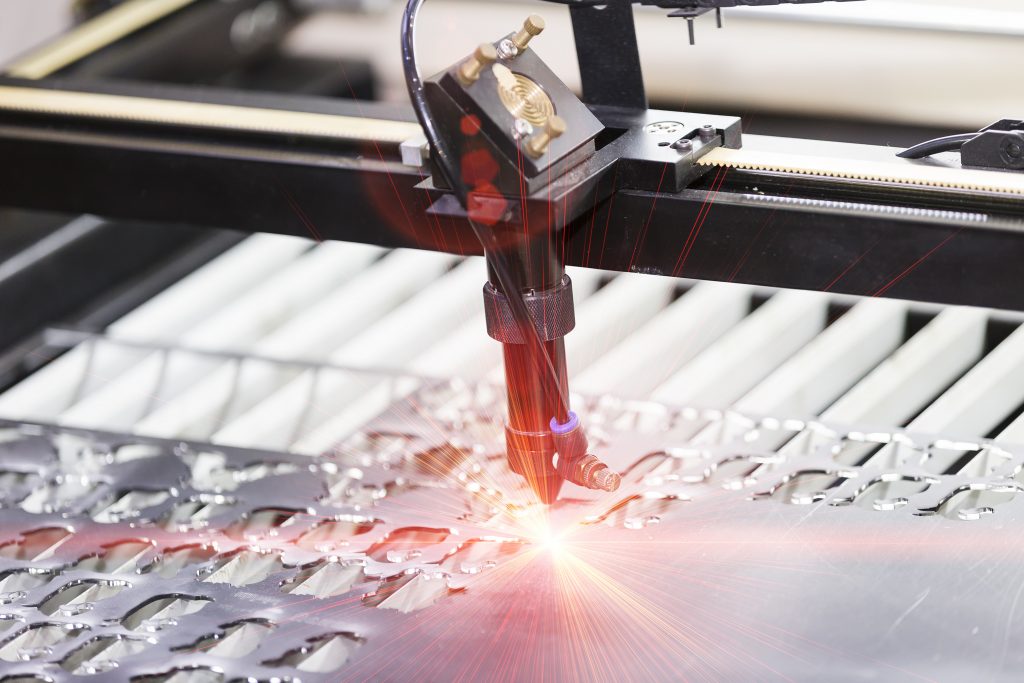 Branding (BAC - Brand Art Concept)
We invested in five main technologies for the widest range branding solutions available in the market. ChemFree pad print, 3D vacuum sublimation, UV direct digital print, laser etching, digital colour laser print, are all part of our "Brand Art Concept" solution portfolio for "instant on demand" branding and customization. We have a team of award winning designers to work with clients on the product branding process, providing a unique service.
Localization - Flex.OEM Program
Single purpose machinery allows us to localize devices, keyboards (Europe alone has 24 languages!), user guides and gift-boxes. Keyboards in any language are made on-demand in any language without MOQ request, either by pad print + varnish, or UV + varnish print or laser etching. Products are fully localized (including software, Windows or Android) to each market, regardless of quantity and in record time.
Customized product for local markets around the world
Single purpose machinery allows us to localize devices, keyboards, user guides and gift-boxes.
Inforlandia Business Solutions
Inforlandia Business Solutions operates in the Information Technology Integration market, providing its customers with a portfolio of innovative solutions and services, assuming an absolutely transversal character to their areas of competence.
The participation in educational projects, at national and international level, allowed us to develop skills for the design of technology-based solutions for Education.
Inforlandia is a founding member of millennium@edu initiative, with a mission to contribute to the advancement in the Millennium Development Goals through the use of Information, Communication and Scientific Technologies in Learning and Education. Within this framework, we are responsible for the development and production of the teachers PC and the school server appliance.
Inforlandia is also a founding member of the e.xample consortium, a platform for aggregating and sharing knowledge and innovation, providing access to content, companies and people, in the areas of education technologies. Within this framework we developed and implemented unique solutions tailor made for the classroom environment, such as an integrated WiFi Access Point and router into the teachers notebook hardware, or the wireless bi-directional whiteboard + notebook combo for unparalleled easy content share and edition in the classroom.
Our journey - Main projects and milestones
The teacher's laptop as
School's IT infrastruture
Simplifying the use, connection and sharing of IT resources
Reduce the investment required
Inforlandia Distribution is a wholesale distributor of computer products, offering a wide range of products, such as PCs, laptops, printers, plotters, scanners, consumables, servers, software, calculators, network and electronic products, electronic consumption, among many others.
It represents several brands, including: Asus, Philips, AOC, in addition to its own brands, INSYS, M4TRIX, dotFORCE.
It has commercial facilities, warehouses and technical departments in Aveiro (headquarters) and Lisbon. The commercialized products can be purchased and picked up by Resellers directly in our warehouses in Aveiro or Lisbon or received through transporter company anywhere in the country.
Our customers can place their orders in the way they find most convenient.
Wholesale distributor of computer products
It represents several brands, including:
Asus, Phillips, AOC, in addition to its own brands, INSYS, M4TRIX, dotFORCE.
Network of Computer Stores
EliteDigital is a registered trademark belonging to Inforlandia SA and constitutes a network of proximity computer stores, dedicated to providing specialized technical services and offering a wide range of products, with competitive prices.
The store chain operates on a franchising basis, with 2 master stores in Lisbon and Aveiro.
For franchisees, EliteDigital offers a complete set of solutions based on is experience; know-how and bargaining power achieved over 30 years. The knowledge of the market, combined with a diversity of partners allows it to provide a fast, personalized and quality service.
The selection of business partners is demanding and consolidated technical knowledge and commercial aptitude are required, capable of guaranteeing a long-term relationship of mutual benefit.
Main advantages offered to the franchise network:
Financial capacity of Inforlandia SA, integrated in a solid group with more than 50 years;
Negotiation strength with suppliers;
Presence in larger businesses, resulting from partnerships and / or business protocols, with private or state companies;
Provision of services for installed park of own brands;
Daily consultancy and support for business development and specialized projects;
Investment in Marketing in different media and platforms;
Support in local campaigns and events;
Possibility of placing material on consignment.